The Cartagena Jazz Festival returns for its 42nd edition, establishing itself as one of the oldest and most prestigious festivals in Spain. With a stellar line-up, it promises to be an unforgettable experience for jazz enthusiasts.
Located in the heart of Cartagena, a city rich in history and culture, the festival blends the magic of jazz with the charm of the Mediterranean. Year after year, national and international artists gather at this event, making it an essential meeting point for fans and professionals of the genre. The combination of quality music, iconic venues, and the vibrant atmosphere of the city make the Cartagena Jazz Festival an unmissable date in the musical calendar.
Where is the Cartagena Jazz Festival held?
The festival will take place at various locations in Cartagena, with main performances at the Nuevo Teatro Circo and additional events at the Auditorio El Batel, Plaza de lCUE, and the Mister Witt Café.
When will this festival take place?
The festival will run from Thursday 2nd to Sunday 19th November 2023.
How to get to the Cartagena Jazz Festival
The best way to get to the festival and move around Cartagena is by using the taxi service from Mitaxi.net. It's a convenient and efficient option to ensure you don't miss any part of the event. You can book your taxi in Cartagena in just 2 minutes.
On the other hand, the city of Cartagena has an urban bus network connecting the main areas, facilitating access to the different festival venues. Additionally, the train station and intercity bus terminal are well connected and offer frequent services to and from other cities in the region.
2023 line-up
Nubya Garcia, a renowned emerging figure in contemporary English jazz, will present her acclaimed album "Source" on 3rd November. Alongside her, artists of the calibre of Ron Carter, Morgan Steve Coleman, Patáx, Josemi Carmona, Javier Colina and Bandolero among others, will be part of the festival's stellar repertoire.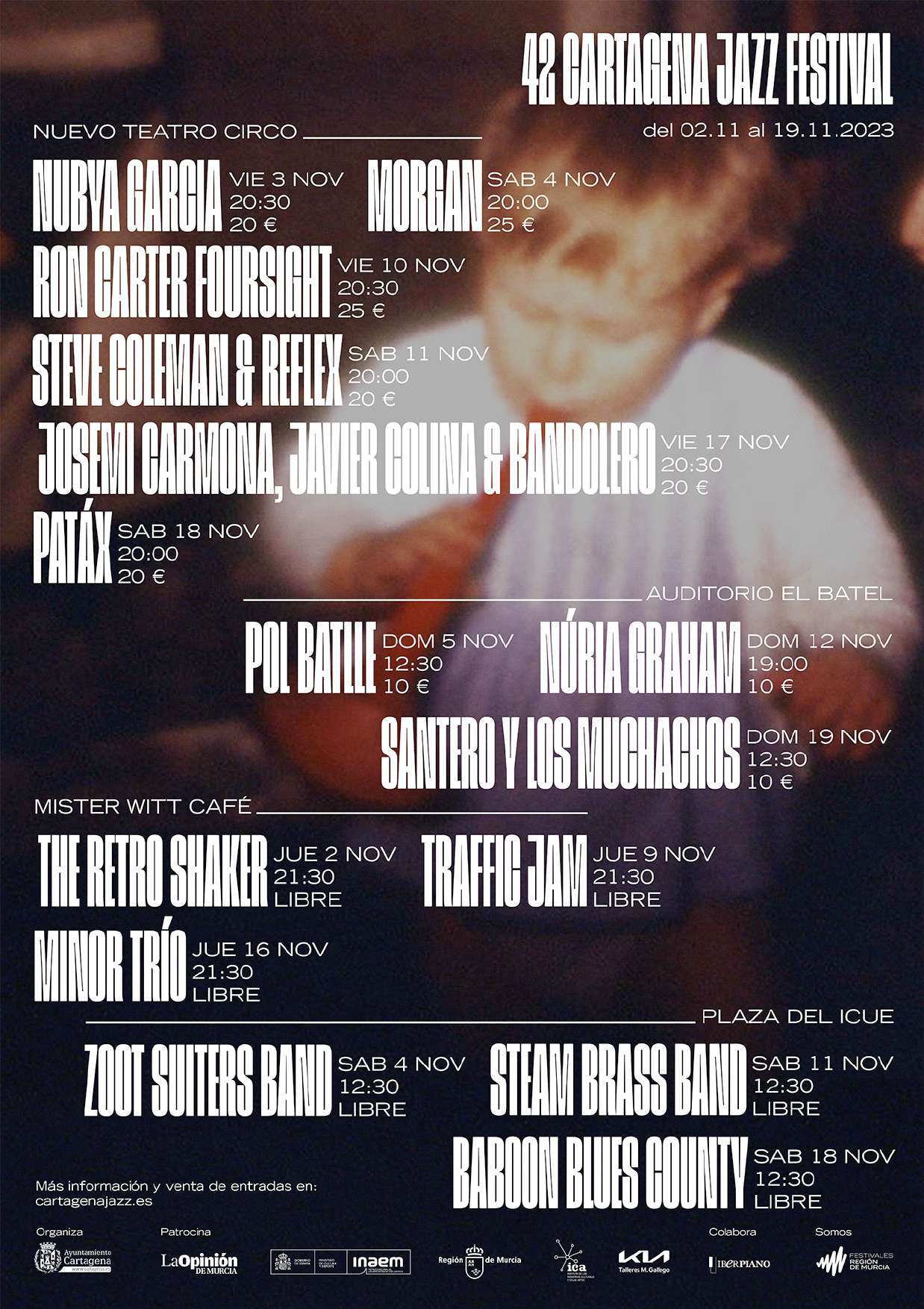 Tickets
Tickets for the Cartagena Jazz Festival concerts range between 10 and 25 €. Additionally, 200 season tickets are on sale for 60 euros each. To purchase them, you can visit the official website jazz.cartagena.es or buy them at the theatre box office.