Consult and book your taxi or car transfer with driver in barcelona only 2 minutes
QUALITY AND SECURITY
Impeccable cars, specially selected professional drivers
NO SURPRISES
No extra charges, prices closed.
AVAILABLE 24/7
We operate 7 days a week 24 hours a day.
REFUND GUARANTEE
For cancellations
100% up to 48 hours or more before.
50% between 24 and 48 hours before.
No refund for the same day.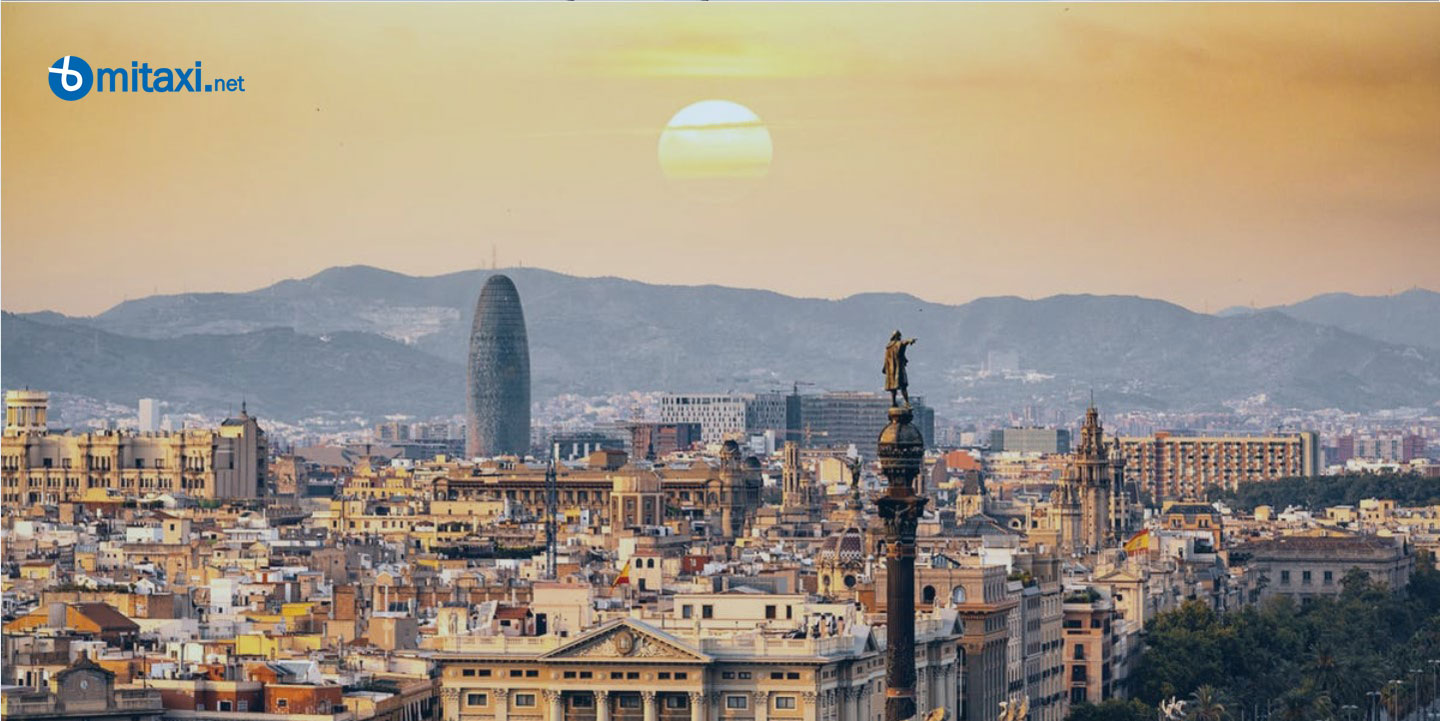 TAXI BARCELONA EL PRAT
If you are going to visit Barcelona, ??do not hesitate to rent a car with a driver in Barcelona with on Mitaxi.net to enjoy your stay, forgetting the stress of finding parking or choosing the correct route to avoid queues and traffic jams. Driving around Barcelona with a vehicle with driver will allow you to enjoy this city contemplating its wonderful architecture.
Large cities occupy a large area, which has many roads. In addition, the large population that lives in a city like Barcelona makes traffic intense and continuous. With a car rental with a driver in Barcelona you eliminate these problems related to traveling by vehicle through the city.
The car rental with driver in Barcelona through Mitaxi.net, offers very adjusted prices, which will surprise more than one. If we take into account the amount of advantages offered by its services, we can conclude that they are really cheap.
If you travel to the city by plane or train, you should consider the possibility of renting a vehicle with a driver that picks you up (for example, at Sants station or at the Prat airport) and takes you to your destination, avoiding concerns arising from transportation.
Trust Mitaxi.net when renting a car with a driver in Barcelona
Mitaxi.net offers its customers in Barcelona a professional service of guaranteed quality . The cars are delivered in an impeccable state, both of sheet metal, paint, mechanics and cleaning, and the assigned drivers are specially selected professionals.
The prices agreed in the hiring of the car with driver will be respected, without last minute surprises, or extra charges. You can rest easy with your budget, because the price is closed.
Mitaxi.net offers you total availability (24 hours a day, 7 days a week), being always operational and willing to help you.
In case you are forced to cancel the trip, we have a reimbursement system consisting of 100% of the amount up to 48 hours or before, 50% for cancellations between 24 and 48 hours and without reimbursement for cancellations in it day.
Benefits of using a car with a driver in Barcelona
Renting a car with a driver in a big city like Barcelona, offers a series of benefits if you do it with an experienced company and the best qualified staff such as Mitaxi.net, some of the main benefits are:
It allows you to set the time at which the driver arrives to pick you up, avoiding the limits imposed by a pre-established schedule.
You can forget about the traffic jams that Barcelona suffers and the stress that they cause to all the drivers who drive on their roads.
You have a wide range of cars to choose the one that best suits your needs, including luxury cars.
You can forget about the problem of public transport availability. In addition, you will not have a problem with the departure times of flights or trains when traveling to airports or train stations. In business trips, these advantages are really important, being able to get to appointments and meetings on time.
You can hire the vehicle with a driver to make different trips to different locations. So your business or tourism trip can be planned better.
Mitaxi.net guarantees a quality and professional service, as it works with the best car rental companies with driver in Barcelona.
When renting a vehicle with a driver on Mitaxi.net you get a legal and discreet car service, with qualified professionals, who offer a customized service, always adapting to the needs of the customers. Making a reservation for a car with a driver in Barcelona at Mitaxi.net is a guarantee that everything will be fine and you will be able to comply with the plans drawn up during your visit.
Transfers from Josep Tarradellas Barcelona - El Prat Airport and Barcelona Sants Station
The Josep Tarradellas Barcelona - El Prat airport is located 15 kilometers from the center of Barcelona. If you need to rent a vehicle with a car in Barcelona, on Mitaxi.net, making a single call or through the web, you can book your car with a driver from Barcelona - El Prat airport, to anywhere in Barcelona.
If you arrive in Barcelona by train, we can pick you up directly at Sants station , where one of our drivers will be waiting for you with the car ready to go to your destination.
With this service we facilitate your arrival in Barcelona, ??allowing you not to lose a second, both at the airport and at the train station.
Extra services in your car rental with driver
In Mitaxi.net you can customize the rental of the vehicle, adding extras that adapt to your needs such as Wi-Fi connection to surf the internet, cars for 6 or 7 passengers (minivan, minibus or van) or VIP cars (high-end vehicles like the Mercedes class E).
Choosing Mitaxi.net to rent your car with a driver in Barcelona is a great option, for its prices, its professional service where quality is imposed and because they take care of everything for you, facilitating your stay wherever you go.
Barcelona is a great European capital with a large road network that connects with all its municipalities (Hospitalet, Badalona, ??Castelldefels, Cornellà de Llobregat, Granollers, Mataró, El Prat de Llobregat, Sabadell, Sant Cugat del Vallès, Santa Coloma de Gramenet, Tarrasa, Viladecans, Vilanova i la Geltrú, etc.). Having a driver who knows the downtown area well, as well as the different connections and routes to the municipalities of Barcelona, ??will facilitate your stay, save you time in travel and allow you to focus on the reason for your trip.
The main inconveniences of driving in a big city like Barcelona are reduced by using the car rental services with driver offered by Mitaxi.net. From its online platform, which has a magnificent search engine, you can access, in just a few seconds, a wide range of cars with a driver to easily hire in just a few steps.
Car Types with driver availables in Barcelona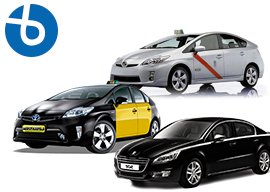 Standard4 Pax
Vehículos tipo Peugeot 508 o similar para llevar a cabo sus traslados de hasta cuatro personas.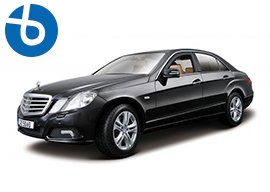 Premium 3 PAX
Our premium service in high-end cars such as Mercedes E-Class or similar, with driver.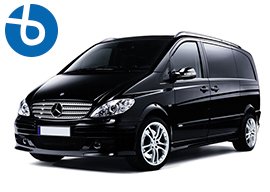 Minivan8 PAX
Service with driver for up to 8 passengers in minivan vehicles such as Mercedes Viano or Ford Custom.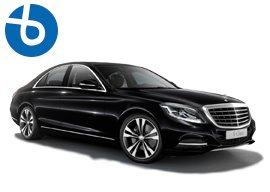 VIP3 PAX
VIP service, with luxury vehicles, the best service for demanding customers completely personalized.
Check out what we offer in our taxi service in Barcelona
Where to rent a car with a driver from BARCELONA AEROPUERTO BCN
BARCELONA CITY
BLANES
TOSSA DE MAR
CASTELLDEFELS
SABADELL
SALOU
ANDORRA LA VELLA
SITGES
PORT AVENTURA SALOU
GIRONA CITY
BARCELONA PUERTO DE CRUCEROS
ARENYS DE MAR
Hire Cars with Drivers in Barcelona
Do you need a car with a driver? In addition to our taxi and transfer service, we offer a rental service for chauffeured vehicles in Barcelona with on-demand service for events, conferences, shopping or whatever you may need. Perfectly clean vehicles, exquisite service and professional, friendly drivers.
Guaranteed service. We meet all legal requirements
With mitaxi.net, you can travel worry-free thanks to our exhaustive service guarantee with professionals and vehicles that meet all current legal requirements. Don't risk your life. Your taxi in Barcelona with all the guarantees.
Our Customer Service team is available 24 hours a day to answer any of your questions. If you want, you can book your taxi by phone at 968 909 808. You can also send us an email at mitaxi@mitaxi.net.
At mitaxi.net, we guarantee:
-no extra charges for payment by credit card
-no extra charges for waiting in the airport for the arrival of your flight
-no extra charges for child car seats or handicap accessible taxis
-we provide fixed prices for your taxi or transfer with no hidden costs or surprises
-guaranteed refunds as detailed in our cancellation policy
-your vehicle will be punctual. We are prepared when you arrive so you don't have to wait.
-Maximum legal and service guarantees. We don't risk your safety.
-Special taxi services for businesses. Make the most of our benefits!