Check if we have your journey. If you can't find it, click HERE
GUARANTEE AND QUALITY
Impeccable cars, specially selected professional drivers
NO SURPRISES
No extra charges, fixed prices
AVAILABLE 24/7
We work 7 days a week, 24 hours a day.
REFUND GUARANTEE
For cancelations
100% up to 24 hours or more before
No charge if you cancel 24 hours in advance
See conditions
---
Do you need personalised vehicle service? Let us know what you need or call us at 968 976 386
Mitaxi.net offers chauffeured vehicles for hire with the highest guarantee and trustworthiness in the main cities and airports of Spain. . You can enjoy your chauffeured car with service tailored to your needs. We offer Standard, Premium, VIP and Minivan vehicles for groups of up to 7 people throughout Spain and for any destination. We provide completely legal services with the best professionals from each city. Our chauffeured car services give a touch of distinction at the same time as they allow you to travel as if you were in your own car, without drawing attention.
If you only need a private taxi or transfer with a driver, you may find it by filling out our online booking form, where you can see prices and types of vehicles.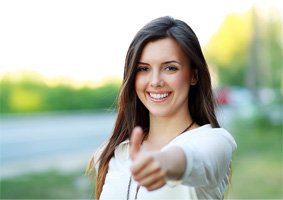 Custom Services
We adapt to our client's needs. Tell us what you need and we'll propose the best solution with incomparable professionalism and quality service.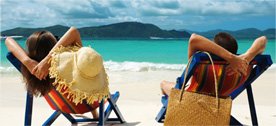 We do what we say
It seems obvious, but it isn't. When you book with us, you can be sure that everything will go smoothly. Our Customer Service Team will take care of everything.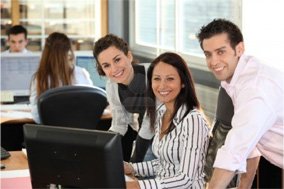 Only Official Vehicles
We guarantee safe, legal and trustworthy service with the best professionals from each city. The best chauffeured vehicle service in Spain.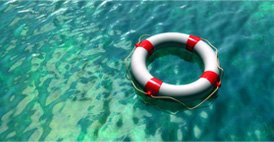 We take care of everything
We are responsible for and take care of you. We work so that your transfer is safe and secure. If that doesn't matter to you, maybe we're not for you.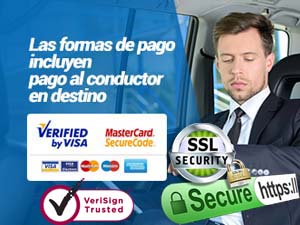 ¿Do you need help?
We are happy to help you. Our operators are standing by.
+34 968 976 386


mitaxi@mitaxi.net
Member establishment


Refund Guarantee
For cancelations
100% up to 24 hours or more before
No charge if you cancel 24 hours in advance
See conditions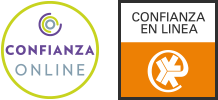 Characteristics of our hired car service
We offer chauffeured car services that are legal, professional, serious, discreet and tailored to you. We know that this is a very personal service and that's why we adapt to your needs—whatever they are. Booking with us is guaranteeing that everything is going to go well.
Your chauffeured car available by the hour, by the day or for events
Puede alquilar su vehículo con conductor privado con disposiciones por horas, días o eventos de larga duración. Nuestros chofers son grandes profesionales que hablan diferentes idiomas extranjeros. Somos puntuales, profesionales y te ofrecemos el mejor servicio con vehículos
Chauffeured Car Rentals in Murcia, Madrid, Alicante, Valencia, Barcelona and the main cities of Spain
By booking with mitaxi.net, you will receive hired car services in Murcia, Madrid, Alicante, Benidorm, Valencia, Barcelona, Malaga, Bilbao, Sevilla, Albacete, Almería and in all of the main cities of Spain, for all types of journeys and with fully equipped vehicles. Plan your surprise-free transfer with us and enjoy our fixed prices.
Hire your chauffeured car with quality guaranteed
We offer all guarantees required by the current Transport Laws (high class vehicles, VTC National Transport Licenses, professional drivers with executive uniforms, BTP license, civil responsibility insurance, technical service and 24 hour traffic management), assuring you 100% coverage for any of our services with our friendly and experienced chauffeurs.
All of our vehicles have a VTC Transport License. Only cars with licenses and that meet all legal requirements guarantee your safety (public transport service) and complete coverage so that you can travel safely and without worrying. (unlimited civil responsibility insurance).
Airport Transfers with Chauffeurs
Transfers with chauffeurs from all airports in Spain, including Madrid-Barajas, Barcelona, Alicante, Valencia, Murcia, Malaga, Bilbao… with security, punctuality, and customer service as our company's main values.

If you need to do an airport transfer with a chauffeured vehicle for celebrities, famous people, or for official organisations, our customer service operators can coordinate a safe journey that respects the protocols you lay out at any given moment or for the whole trip with no problems.
Services and Availability for executives, businesses, meetings and conferences with chauffeured vehicles
In Mitaxi.net we have a lot of experience and availability for any type of event related to the world of business in Madrid, Barcelona, Valencia, Alicante, Murcia and in the main cities and airports of Spain.

We offer Standard, Premium (Mercedes Class E), VIP (Mercedes Class S and similar), Minivan, and Minivan Premium Services and Vehicles as well as vehicles for large groups. Enjoy the comfort and professionalism that our chauffeured vehicle services provide whether it be for you or a guest.

Meetings, conferences, fairs… our team plans with your secretary or team to complete your point-to-point journey with maximum professionalism, safety and efficiency. With Mitaxi.net, we offer monthly invoicing, reservations and service controls, by providing you with the latest web tools.
Chauffeured Car Rentals for all types of events and needs
Do you need a chauffeured vehicle?
We have one for any kind of event like:
Availability for 4 or 8 hours in the city
Car and driver at your service for:
Chauffeured car for business meetings
At your service while you attend conferences
Sightseeing
Premium or VIP chauffeured vehicles for weddings
Special occasions
Chauffeured vehicles for shopping
Transfer services
Transfers in airports and train stations
Reception in the arrivals terminal with signage (personalised upon request)
Help with luggage
Transport for business people and businesses. We take care of your clients' journeys so you and your business can be the perfect hosts.
Conferences
Hired vehicles with drivers for transport at events and conferences. We offer the right personnel to help you organise the perfect transport services for your conference, from beginning to end.
Coche con conductor para empresas y particulares
Chauffeured cars for personalised trips, adapted to your needs
All destinations, bot near and far, with advance booking
Transport services for minors with the guarantee of a responsible company
Whatever other service that you want, tailored to your needs
Punctual and discreet
You can hire your chauffeured vehicle now by calling 968 976 386
If you decide to hire your chauffeured car with us, you can do it by calling 968 976 386, by email at info@mitaxi.net, or you can also request a quote online by filling out the reservation form you can find above. Our response is practically instant.
Chauffeured Vehicle Rentals
Forget about queues and save time. Take advantage of our chauffeured cars.
Personalised journeys
Leave it to us! We organise your journeys according to your needs.
Possibility of monthly invoicing
If you wish, we can provide monthly invoices with breakdowns of the services and transport you've used.
Bussiness Travel
One way and return pick-up and transport to anywhere in Spain.
Transport for Businesses
We organise transport and pick-ups for your business throughout Spain.
Round Trip Airport Service
We take you and pick you up at any airport. Without extra charges for luggage.
Impeccable ethical conduct
Seriousness, punctuality, discretion, friendliness and professionalism are our main values.
Available 24/7
We operate 24 hours a day, 7 days a week. You will always find an operator who speaks English ready to assist you.
Transport for conferences
Leave it to us. We organise all of your trips.
Standard and VIP Services
The best service adapted to your needs. Both discreet and distinguished.
Mitaxi.net's Philosophy
Commitment to Quality
We always work with local partners in compliance with the current legislation and all of our vehicles rigorously comply with all legal requirements related to the private passenger transport sector: documentation, licenses, insurance, etc.
Professionalism
All of our services in airports and stations include waiting and welcoming the passenger with a sign with their name in the arrivals hall. We also offer the possibility to include a company's or event's logo on the sign.
Friendly Customer Service
Quick and efficient responses to any circumstances, such as the unforeseen need to include an additional vehicle (for reasons such as extra luggage that we weren't previously informed about). Your transport with no problems.
Complete Management
With just one call or web request, you can manage your whole trip, booking one way or round trip transfers. We take care of everything. Wherever you go, we will be waiting. Your complete private transport service.