Consult and book your taxi or car transfer with driver in madrid only 2 minutes
QUALITY AND SECURITY
Impeccable cars, specially selected professional drivers
NO SURPRISES
No extra charges, prices closed.
AVAILABLE 24/7
We operate 7 days a week 24 hours a day.
REFUND GUARANTEE
For cancellations
100% up to 48 hours or more before.
50% between 24 and 48 hours before.
No refund for the same day.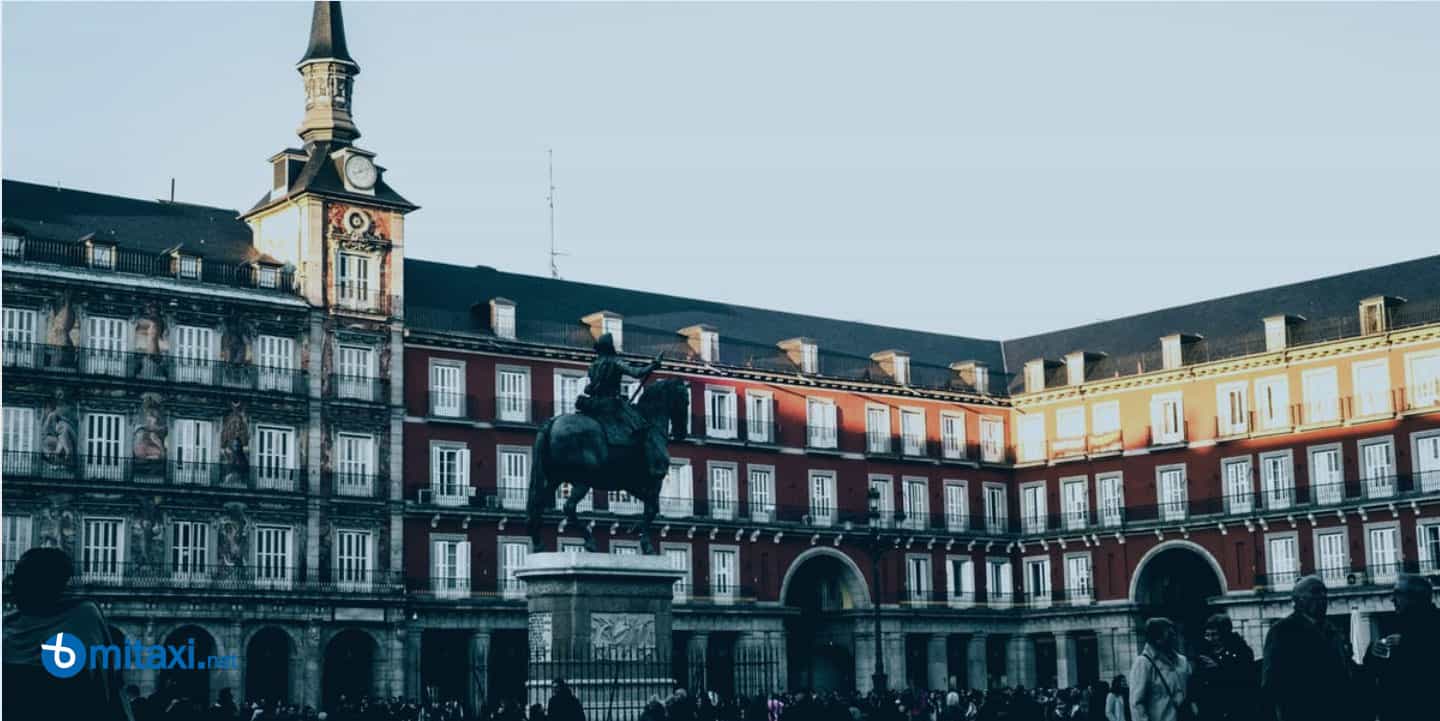 AIRPORT TAXI ADOLFO SUAREZ MADRID
PRIVATE TAXI ADOLFO SUAREZ MADRID AIRPORT
If you need to move in total comfort through central Madrid or its municipalities, without worrying about traffic, which route to choose or where to look for parking, the best option is to rent a car with a driver on Mitaxi.net.
A big city like Madrid means that driving is more complicated due to both its dimensions and the large amount of existing traffic. Having a vehicle with a driver, who also knows the city, travel time decreases and the stress generated by driving in a large city disappears.
The car rental with driver in Madrid with Mitaxi.net has a tighter than many people think prices, and benefits obtained from this service make it really cheap .
If you travel to the capital of Spain by plane or train, you should consider the possibility of renting a vehicle with a driver that picks you up and takes you to the destination, avoiding the worries of transport in Madrid.
Advantages of renting a car with a driver in Madrid
Renting a car with a driver in a city like Madrid offers a number of advantages if it is done in a professional and experienced company like Mitaxi.net:
It allows to choose the time at which the driver arrives, eliminating the limits of a pre-established schedule.


You can forget about the traffic jams in Madrid and the stress they cause on drivers. Sit comfortably until you reach your destination.


You can choose a car that suits your needs, including luxury cars .


On business trips, you can not worry about the availability of public transport. In addition, you will have no problem with the departure times of flights or trains since drivers know the best and fastest routes.


You have the possibility of renting the vehicle with driver to make different trips. This allows you to forget about looking for a transport or finding parking, and focus on the purpose of the trip, whether it be tourist or business.


Mitaxi.net works with the best car rental companies with driver in Madrid to guarantee quality service and professionalism.


When renting a car with a driver with Mitaxi.net you get a legal and discreet car service, with serious professionals who make a customized service , adapting to the needs of the client. If you use our service you can be sure that everything will be fine and you will be able to comply with the plans drawn up for your visit.
Do you want extra services in your car rental with driver?
On many occasions it will be necessary to have extra services in the car with driver that we rent. Therefore, in Mitaxi.net you can customize the rental of the vehicle, adding extras that suit your needs:
Wi-Fi . If you need Wi-Fi connection while traveling in Madrid in a vehicle with a driver, you can hire this service so that you are always connected.


Cars for 6 or 7 people . It is not necessary to hire two cars with a driver if one can cover the route to be made. If you need a large car for 5, 6 or 7 people, you can hire a minivan , minibus or van with those capabilities and with a driver included. This special service must be booked before arrival at the airport or train station, to ensure its availability.


VIP cars . If you want a VIP transport you can hire a high-end vehicle like a Mercedes class E or similar.


Private transfers from Adolfo Suarez Madrid Barajas airport
Adolfo Suarez Madrid Barajas Airport is located in the northeast area of ??Madrid and at a distance of about 23 kilometers from the city center. If you need to rent a vehicle with a driver in Madrid, on Mitaxi.net you can do it by making a single call or through the web. We take you from Madrid Barajas airport to any destination in Madrid, including the various municipalities that make it up.
Web price comparison
From the Mitaxi.net website you can compare the different prices of transport in vehicles with drivers in Madrid. It is a simple system where you will choose the departure zone and the destination, the dates of the transport, and the number of people who are going to travel. This way you will get different prices of the available services of vehicles with driver.
What Mitaxi.net offers its customers in Madrid
Mitaxi.net is a professional company that guarantees its customers:
Quality assurance . Cars are presented in an impeccable condition with specially selected professional drivers.


No surprises . The agreed prices are those charged, without last minute surprises, or extra charges. It is about closed prices.


Total availability . Availability is available 24 hours a day, 7 days a week as they are always operational.


Money back guarantee . Clear money back guarantee in case of cancellations. 100% of the amount up to 48 hours or earlier, 50% for cancellations between 24 and 48 hours and no refund for cancellations on the same day.


There are several car rental companies with drivers in Madrid. What sets Mitaxi.net apart is that it will take care of everything for you, offering you a quality service, with competitive prices and the best guarantees.
A large city like Madrid, which also has many important municipalities such as Getafe, Leganés or Alcorcón, makes driving a rental car difficult. Not knowing the road, the volume of traffic and the nerves of the trip can make you have a bad time. In addition, parking in Madrid is not an easy task either. If you choose to hire a car rental service with driver, all these problems disappear at a click.
Find the best prices and access the best options for traveling with a driver through Madrid; You will see for yourself that it is very simple from the Mitaxi.net web platform and its search engine. In just a few seconds, you can see the different offers available for your search and make the hiring easily. In addition, with the cancellation refund policy, you can recover your money if you have to cancel the trip and you are within the deadlines.
Car Types with driver availables in Madrid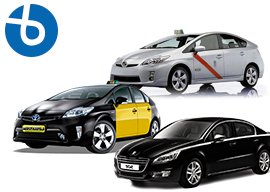 Standard4 Pax
Vehículos tipo Peugeot 508 o similar para llevar a cabo sus traslados de hasta cuatro personas.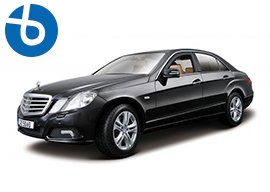 Premium 3 PAX
Our premium service in high-end cars such as Mercedes E-Class or similar, with driver.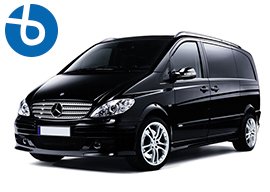 Minivan8 PAX
Service with driver for up to 8 passengers in minivan vehicles such as Mercedes Viano or Ford Custom.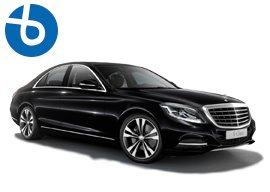 VIP3 PAX
VIP service, with luxury vehicles, the best service for demanding customers completely personalized.
Check out what we offer in our taxi service in Madrid
Where to rent a car with a driver from MADRID AEROPUERTO ADOLFO SUAREZ BARAJAS
ALCOBENDAS
SEGOVIA
AVILA
ALCORCON
LA MORALEJA Y EL ENCINAR
TOLEDO
MADRID CITY
LEGANES
SAN SEBASTIAN DE LOS REYES
LAS ROZAS Y LA CHOPERA
WARNER BROS MOVIE WORLD
POZUELO DE ALARCON
Calling a taxi in Madrid has never been so easy
Our experienced drivers will take you where you want to go, quickly and flawlessly, at a fixed price and without last minute surprises like hidden charges or sudden price hikes.
We operate in the main cities of Spain and Europe and using our website you can access your account where you can download official invoices, plan your journeys or manage your accounts and if you need additional help, our operators are available by phone 24 hours a day to assist you.
Hire Chauffeured Vehicles in Madrid
Do you need a chauffeured vehicle? In addition to taxi services and transfers, we offer a chauffeured vehicle service in Madrid with on-demand service for events, conferences, shopping or whatever you need. Perfectly clean vehicles, exquisite service and professional, friendly drivers.
Your number for taxis in Madrid is 968 976 386.
You can also send us a message using our contact form, by chat on the bottom of our website, or book your transfer directly online from this page with immediate confirmation.