Consult and book your taxi or car transfer with driver in granada only 2 minutes
QUALITY AND SECURITY
Impeccable cars, specially selected professional drivers
NO SURPRISES
No extra charges, prices closed.
AVAILABLE 24/7
We operate 7 days a week 24 hours a day.
REFUND GUARANTEE
For cancellations
100% up to 48 hours or more before.
50% between 24 and 48 hours before.
No refund for the same day.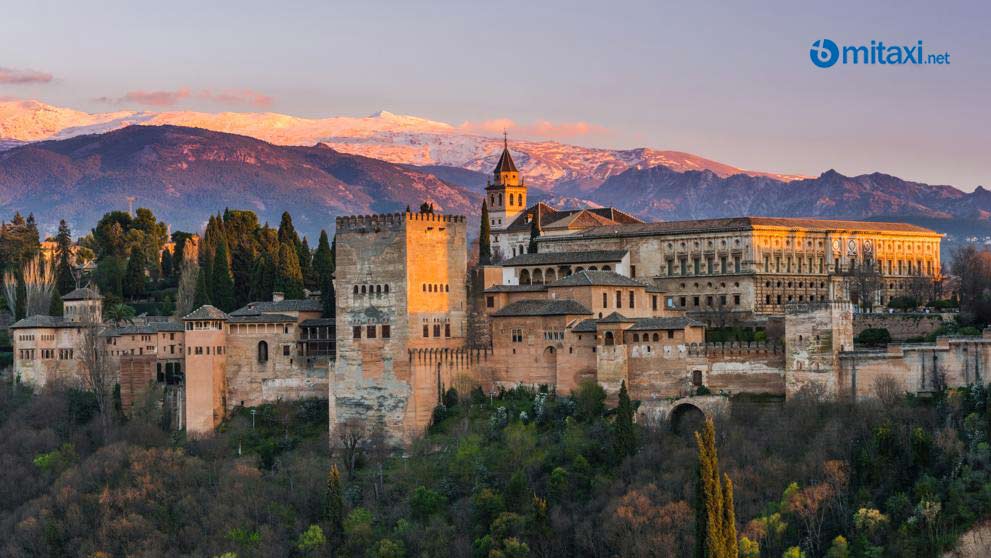 TAXI GRANADA
If you visit Granada , one of the most beautiful cities in Spain, using a car rental company with driver like Mitaxi.net can make your stay much easier. You will avoid the jams of the rush hours, you will not need to look for parking and you will be able to arrive on time to all your appointments or visits. In addition, you will have the peace of mind of admiring all the beauty of the city while driving through it.
In the centers with the greatest tourist interest in Granada, such as the Alhambra, parking is very difficult, so accessing with a car with a driver is an ideal solution. For business trips, the use of a car with driver, facilitates access to the central areas of the city at the most complicated times.
If you arrive in Granada through Federico García Lorca Granada - Jaén Airport, you will have a pick-up service that will take you directly to your destination, avoiding the inconvenience you expect after a plane trip.
Why rent a car with a driver in Granada
Hiring a car rental with a driver in a city like Granada offers a number of advantages if you do it with a company with experience in the sector and the best qualified staff. Some of the main benefits of hiring with Mitaxi.net are:
It allows you to specify what time the driver arrives to pick you up, avoiding having to adjust to an already set schedule (such as public transport).
You will not have to suffer the traffic jams of the rush hours of Granada, avoiding the stress that this type of situations produces to the drivers.
You will have at your disposal a wide range of cars to select the one that best suits your needs, including VIP cars or for many passengers.
You will have competitive prices that will surprise you. By searching the Mitaxi.net website you can check how cheap it is to rent a car with a driver in Granada, in exchange for all the benefits it offers.
If you plan to make different trips around Granada, you can hire the vehicle with a driver, so your business or pleasure trip can be planned in a better way.
From Mitaxi.net we guarantee a service that highlights quality and professionalism , since we work only with the best car rental companies in Granada.
If you rent a vehicle with a driver on Mitaxi.net you will get an efficient and discreet car service formed by experienced professionals who offer a personalized service , always adapting to the needs of the customers. Making a reservation for a car with a driver in Granada at Mitaxi.net guarantees that everything will be fine and you will be able to comply with the plans and itineraries outlined in your visit.
Pick up service at Granada Airport
For all those who arrive in Granada using the Federico García Lorca Granada - Jaén Airport, Mitaxi.net offers an airport pick-up service that will avoid wasting time upon departure. The airport is located 17 kilometers from the city of Granada, so the journey to the city or another destination can be comfortably done using a vehicle with driver.
Extra services for your car
For all those customers who need to have extra services in the car with a driver, Mitaxi.net offers one extra among which mainly stand out:
Wi-Fi connection service . If you need Wi-Fi connection while driving on the roads of Granada with a vehicle with driver, you can hire this service so that you are always connected to the internet.
Luxury cars. If you need a VIP car for your business trip, you can hire a high-end vehicle such as a Mercedes E-class or similar vehicle.
Cars for many passengers . If the group you travel with is 5, 6 or 7 people, you can rent a bigger car and go all together in it. You can hire a minivan, minibus or van with that capacity, with driver included. This special service must be booked before arrival at the airport or train station, in order to ensure the availability of the service.
Why rent a car with a driver in Granada with Mitaxi.net
Mitaxi.net offers all its clients in Granada a professional service of guaranteed quality . The vehicles reach the customer in perfect condition, both sheet metal, paint, mechanics and cleaning. In addition, the assigned drivers are specially selected professionals who have extensive experience in the sector.
When you close a contract with Mitaxi.net, you can be sure that the price will be respected and extras or accessories will never be charged later, since these are closed prices. Hiring in Mitaxi.net, your pocket will not suffer last minute surprises when hiring a car with driver.
In Mitaxi.net you will find our services 24 hours a day, 7 days a week, because our drivers are always operational and willing to serve you.
In case of cancellations, you can receive the reimbursement according to the following conditions: 100% of the amount up to 48 hours or earlier, 50% for cancellations between 24 and 48 hours and without refund for cancellations on the same day.
Driving around the city of Granada in a car with a driver, whether for a tourist or business trip, is much more relaxing and efficient. You can avoid the negative things associated with city driving, such as stress, heavy traffic, parking, etc. Hiring this car rental service with driver on Mitaxi.net allows you to focus on the trip itself and forget the issue of travel, since the company takes care of everything .
From the Mitaxi.net web platform you can access a vehicle search engine with driver. Through a simple system where you will have to enter the departure and destination area in Granada, the dates on which you want to travel and the number of people, you can obtain various offers. The hiring of these offers can be done in just a few clicks very easily and under a safe environment.
Undoubtedly, Mitaxi.net is the best option to rent a car with a driver in Granada, thanks to its quality, speed and commitment to its customers.
Car With driver Prices in Granada
Granada to Granada Airport from 30 €
Granada Airport to Sierra Nevada (Puertollano) from 95 €
Sierra Nevada to Granada from 74 €
Car Types with driver availables in Granada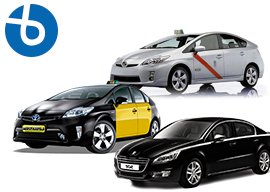 Standard4 Pax
Vehículos tipo Peugeot 508 o similar para llevar a cabo sus traslados de hasta cuatro personas.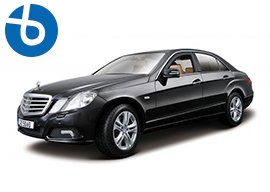 Premium 3 PAX
Our premium service in high-end cars such as Mercedes E-Class or similar, with driver.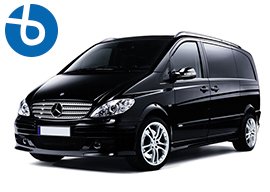 Minivan8 PAX
Service with driver for up to 8 passengers in minivan vehicles such as Mercedes Viano or Ford Custom.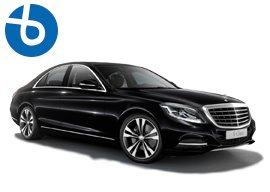 VIP3 PAX
VIP service, with luxury vehicles, the best service for demanding customers completely personalized.
Check out what we offer in our taxi service in Granada
Where to rent a car with a driver from GRANADA AEROPUERTO GRX
TORREMOLINOS
MOJACAR
GRANADA CITY
SEVILLA CITY
CADIZ
CARBONERAS
Book your taxis at Granada Airport securely
If you need to book a taxi in Granada Airport you can do it online using our website where in less than 2 minutes you'll have your taxi booked and confirmed. And don't worry about booking far in advance because we offer a money back guarantee if you have to cancel your reservation.
We also make use of the latest security technology: a 128 bit SSL Certificate, "Verisign" secure payment and trusted by Visa, all for your security and so that you can book your taxi without any worries.
The best way to book your trips from Granada Airport
We are punctual and trustworthy. Our clients are our proof, with 99% positive comments. We also offer company and group transfers at Granada Airport. Book now!
Your VIP Taxi Service at Granada Airport
mitaxi.net offers Premium and VIP Services in addition to our Standard Service. You can travel in high class vehicles such as the Mercedes Class E or Class S for your journeys from Granada Airport. Our VIP Taxi Service in Granada offers discreet, black vehicles with no taxi markings or adverts.
You can use our chauffeured service for 4 or 8 hours for events, sightseeing, weddings, conferences, business executive taxi services, leisure visits for cruise ship passengers or any other reason you can think of with all of the VIP details that we include. Request a quote for our personalised, tailored-to-you services with no commitment.
Your taxi in Granada at 968 976 386
You can call us, book directly online or send us an email at mitaxi@mitaxi.net. Our customer service operators speak English and Spanish and will be happy to help. Remember that we also provide personalised taxi services, including for tourists.