Consult and book your taxi or car transfer with driver in alicante only 2 minutes
QUALITY AND SECURITY
Impeccable cars, specially selected professional drivers
NO SURPRISES
No extra charges, prices closed.
AVAILABLE 24/7
We operate 7 days a week 24 hours a day.
REFUND GUARANTEE
For cancellations
100% up to 48 hours or more before.
50% between 24 and 48 hours before.
No refund for the same day.
ALICANT EL ALTET AIRPORT TAXI
Taxi to El Altet Airport, Alicante
Book your taxi in Alicante and Benidorm quickly and comfortably
Do you need a transfer from El Altet Airport, Alicante to the city center or Benidorm? mitaxi.net is your transfer service that operates in the main cities and airports of Spain and offers you a 100% safe and legal transfer.
With just one call or using our website, you can book your taxi from Alicante's airport to the destination of your choosing, including large hotel complexes like Asia Gardens and Spa, Villaitana, La Manga del Mar Menor, or anywhere else. Without waiting, without queues, without impositions, you choose everything: the service, type of vehicle and timetable. We'll be waiting for you when you arrive with a sign with your name in the airport Arrivals Terminal where family members wait.
We also offer our quality, legal and professional transfer service from Alicante's airport to Torrevieja, San Jan de Alicante, Denia, Rojales, Calpe, Villajoyosa, Altea, Guardamar, La Nucia, Santa Pola, Campello, Elx, San Vicente de Raspeig, El Altet, Finestrat, Mutxamel, Biar, Algorfa, Torrellano, San Juan Beach and in general, wherever you need us.
Do you need a large taxi in Alicante and Benidorm for groups of 5, 6 or 7 people?
We offer minivan and van taxi service for transfers in Alicante and Benidorm that seats 5, 6 or 7 people. Don't pay for two taxis when you can pay for only one. Our 7 seat taxis in Alicante are vehicles like the Mercedes Viano or the Volkswagen Carabelle that also have a large storage space for luggage. We don't charge any fees for luggage as long as it fits in the vehicle. Consult our services and book on our website or by calling +34 968 976 386.
If you need a transfer from the Alicante airport for 5, 6 or 7 people, you're in the right place. Don't wait until you get to the airport; book on our website. The standard taxis you'll find at the airport are for a maximum of 4 people, so if you are coming in a group, book your taxi for 7 people ahead of time.
Private transfers from Alicante Airport with Premium and VIP Service
We organise your private transfers from Alicante airport based on your needs. We offer several services including: Standard taxi Service, Premium chauffeured cars (Mercedes Class E), VIP (Mercedes Class S) and Minivan service in Alicante and Benidorm with the best guarantee and service in airports and train stations if you need it.
Our transfer service from the Alicante Airport is also private and discrete with a lot of extras that come at no extra charge: pick up in the airport terminal with your name on a poster, no extra baggage fees, personalised forms of payment, no extra charge for paying by credit card
Have a look at what we offer with our taxi service in Alicante
Car Types with driver availables in Alicante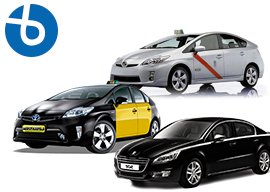 Standard4 Pax
Vehículos tipo Peugeot 508 o similar para llevar a cabo sus traslados de hasta cuatro personas.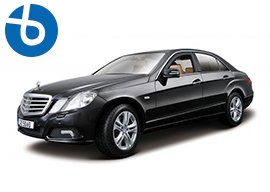 Premium 3 PAX
Our premium service in high-end cars such as Mercedes E-Class or similar, with driver.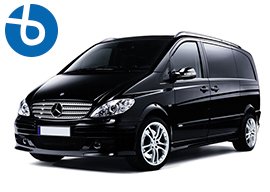 Minivan8 PAX
Service with driver for up to 8 passengers in minivan vehicles such as Mercedes Viano or Ford Custom.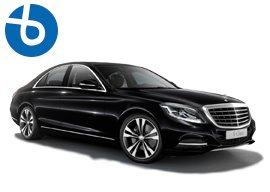 VIP3 PAX
VIP service, with luxury vehicles, the best service for demanding customers completely personalized.
Check out what we offer in our taxi service in Alicante
Where to rent a car with a driver from AEROPUERTO DE ALICANTE ALC
ELCHE
BALNEARIO DE ARCHENA
MURCIA CITY
BENIDORM
ALGORFA HOTEL LA FINCA
ALTEA
ALBACETE
VILLAJOYOSA
FINESTRAT
ROJALES
ALICANTE PLAYA SAN JUAN
BENIDORM ASIA GARDENS HOTEL
VALENCIA CITY
SAN JUAN DE ALICANTE
CALPE
SANTA POLA
TORREVIEJA
CONGRESO SECOIR MURCIA
Book your car with driver in Alicante Airport online with immediate confirmation
With mitaxi.net, you can book your car with driver from Alicante Airport to anywhere in Spain, including Benidorm, on our website with immediate confirmation. You can pay by credit card online using our secure payment platform. And don't worry, you have a 100% money back guarantee if you cancel 24 hours before your reservation.
Handicap Accessible cars with driver in Alicante and Benidorm
We also offer vehicles that are accessible for people with handicaps and people in wheelchairs in Alicante and Benidorm. You only have to ask for it when completing your reservation and of course, this service comes at no extra charge. If you're travelling with children, be at ease, as we also offer child car seats. We are leaders in implementing maximum security measures for our trips.
Your taxi in Benidorm at 968 976 386
mitaxi.net also provides preferential car with driver and transfer service from Benidorm Airport (Alicante) with the same attention and new vehicles. The best way to travel from Alicante Airport to Benidorm is in a private car because we offer a reasonable price with no unpleasant surprises, and you won't have to wait in line. 100% legal and safe booking.
How much is a car with driver from Alicante to Benidorm?
The price of a car with driver or private transfer from Alicante Airport to Benidorm is between 67 euros (sales tax included) for standard service, 90€ including taxes for our Minivan service for 7 people, and 100€ for our Premium service to travel to Benidorm in a luxurious Class E Mercedes.
Book your transfer from Alicante Airport to Benidorm online or by phone at 968 976 386.